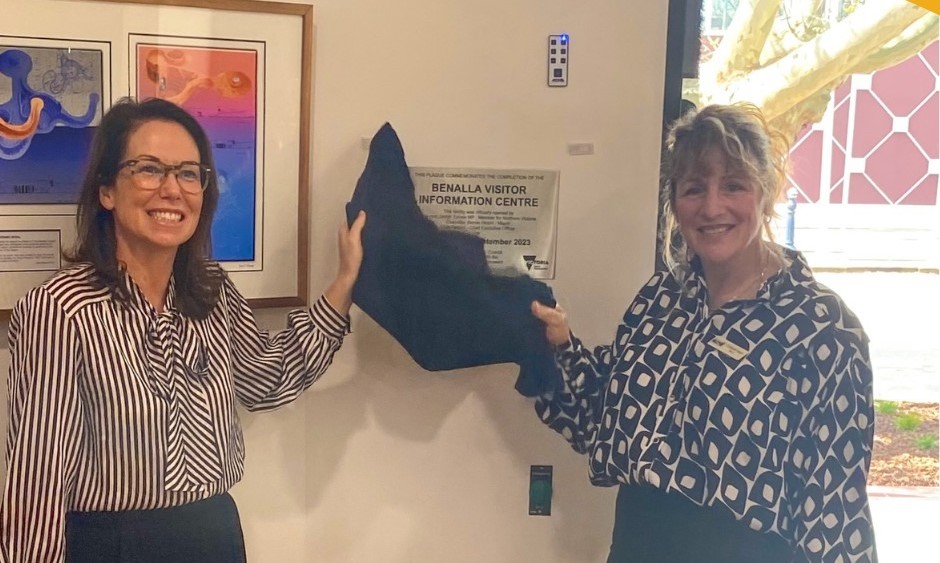 The Andrews Labor Government is bringing more visitors to Victoria's northeast, with a new museum and upgraded foreshore in Benalla set to attract more locals and visitors to Benalla's lakeside.
Member for Northern Victoria Jaclyn Symes was in Benalla today to officially open the Benalla Visitor Information Centre and Benalla Costume and Kelly Museum.
Both can be found inside the heritage building located on the banks of Lake Benalla and have been supported by a $500,000 Labor Government investment.
Located within walking distance to Benalla's central business district, the existing museum was founded in 1967 and is the only public costume museum of its kind in Victoria.
The costume museum already attracts thousands of visitors each year and plays an important role in encouraging people to explore more and stay longer in the Hume region. The makeover included a new fit out for the display space of Ned Kelly's sash and prison cell, as well as a range of other historic memorabilia.
A new 64-seat cinema has been relocated and developed at the site and is expected to open in coming months, along with the new café and outdoor dining area overlooking the lake. 
Benalla's Visitor Information Centre complements the broader Benalla foreshore upgrade and has been supported by a $2 million Victorian Government investment. The foreshore development features a new climbing boulder playground, seating, lighting and car parking.
These projects build on the completed Benalla Splash Park, which includes fountains, water jets and a family-friendly area, along with an all ages and abilities playground.
There are now new toilet amenities and change facilities for the Splash Park along with an access path from Mair Street to the Splash Park and links to the Benalla Lake Trail.
Government is also backing the Benalla Art Gallery upgrade with a $3 million investment. Works will begin on the upgrade next month, delivering an improved gallery space, cafe and new storage facility.
Benalla's rejuvenation is all part of the Government's record investment of more than $41 billion across rural and regional Victoria since 2015.
For more information go to rdv.vic.gov.au
Quotes attributable to Member for Northern Victoria Jaclyn Symes
"The Visitor Information Centre is a vital asset that contributes to Benalla's visitor economy and provides a central location on the foreshore for both residents and visitors to experience the region." 
"The modern centre, revitalised heritage museum, and the cinema and dining spaces will offer more experiences for locals and visitors while they enjoy overlooking Lake Benalla – and we are delighted to back these projects."